Published on September 22, 2017
Welcome aboard to Imagine Drift at Palm Cove.
The latest property to benefit from installing in room broadband for their guests.
Already guests are commenting on the service.

We had a guest come down after several days and ask if the wifi was free.

He was concerned because his kids were hammering it and was worried he was going to get a huge bill.

After we explained to him it was included in his room rate, he smiled and went on his merry way.
Each apartment has their own personal wifi access point to enable the guest to stay connected to friends and family while still enjoying a holiday.
BYO device to enjoy netflix or check up on your cctv at home. Kids can enjoy their usual internet connected applications. Just like at home…
This is a screenshot of 1 of the 2 hotels internet connections showing the jump in data usage after going live with the upgrade.
School holidays hasn't even started yet so expect higher usage over the next few weeks.


Originally the property had several high powered access points located in the gardens.
Guest connectivity has improved greatly due to placing the wifi access point in the apartment vs the previous setup blasting them with high powered radio through concrete walls.


The technology is delivered over your existing phone lines so as long as you have a working phone line in each room,
you can start offering your guests the noticeable difference in quality wifi delivery.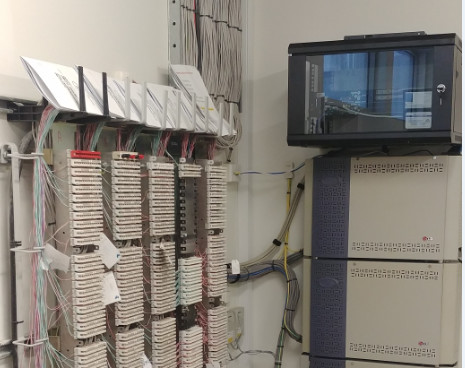 The equipment is installed near your MDF and is housed in the small black cabinet above.


The wifi access point is installed in the room with the guest to maximise connectivity.
The room equipment is industry standard and readily available so there is no fear of expensive repair costs down the track.


A monitoring program is installed so at a glance you can see how your guest internet system is working.
Proactively respond to issues before the guest complains.
You are in control and can troubleshoot yourself rather than paying for a technician or paying a monthly fee to have the system managed.
Of course the option is there if you are too busy and need the system managed/monitored and if you have trouble then I am only a phone call away.
If you are in the market for a guest wifi setup then please get in touch.
Thanks Michelle & Aaron for your business and we wish you all the best.